UAUU T80 Tablet
$123.37
Save $41.12 was $164.49
OS: ‎Android 12
Display: 10.4inch
Resolution: ‎2000*1200 Pixels
Camera: 5MP Front camera, 13MP Rear camera
Storage: 6GB RAM, 128GB ROM
Dimensions: 28 x 20 x 4 cm; 430 g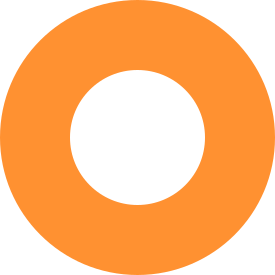 2K FHD IPS High Definition + 4 Speakers + Widevine Level 1 Compatible
The T80 android tablet uses a 10.36-inch incell 2000*1200 FHD IPS display, providing clear image quality and a wide field of view.

RAM 10GB (6GB + 4GB expansion) + ROM 128GB + 8-core CPU
The T80 android tablet wi-fi model is equipped with a high-performance 8-core CPU 2.0GHz and achieves excellent performance with 6GB of RAM. In addition, it can be expanded to 4GB, improving processing speed. You can use many apps more quickly and without stress. You can also expand your storage by using a microSD card (sold separately) in FAT32 format up to 1TB, so you can store lots of photos, videos, music, books, etc. It can be used in a variety of situations in daily life, such as online classes, surfing the Internet, drawing, and playing games.
Tablet sim-free + wi-fi model
The T80 android tablet can be installed with two SIM cards at the same time and is a SIM-free tablet that supports 4G-LTE. Supports calls and networks, allowing you to comfortably use it even in places without Wi-Fi. Compatible with both 2.4GHz and 5GHz WIFI, providing a fast and stable network connection. It is also equipped with Bluetooth 5.0, allowing smooth connection with devices. Additionally, it is equipped with a GPS function, allowing you to navigate smoothly to your destination. (Note: Before using the 4G function, please make sure the frequency band of your SIM card is compatible with Japan before purchase.)
18W USB-PD Fast Charging + GMS Certified
The T80 tablet android also supports 18W USB-PD fast charging, which reduces charging time. Equipped with a 6000mAh battery, AI intelligent power management enables long-time use up to 12 hours. You can use it with confidence even when you are out and about for long periods of time. It also uses a 12nm process to reduce heat generation and achieve low power consumption. Google mobile service certification has also been obtained, and you can download and enjoy apps such as Netflix, TikTok, YouTube, LINE, Facebook, Twitter, and Skype from the Google Play store for free. You can also get rid of annoying ads.
Lightweight and multifunctional
This is an ultra-lightweight 10-inch wi-fi tablet tablet weighing only 430g. You can easily carry it with one hand, making it ideal for business or study while on the go or on a business trip, or for relaxing at home. Equipped with various functions such as face recognition, eye protection mode, split screen function, wireless projection, and OTG support, it can be widely used. It is easy to use even for beginners and is the best gift for children. (This product supports a Japanese manual and Japanese support, so please feel free to contact the seller with any problems.)